COLLABORATION / DAVIDOFF X PRYOR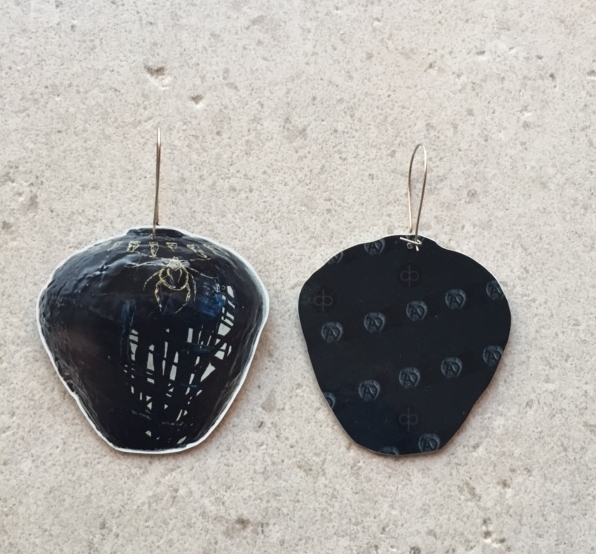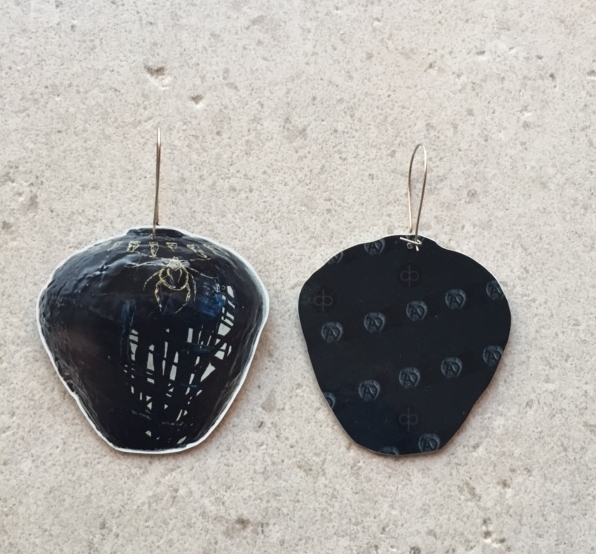 sold out
COLLABORATION / DAVIDOFF X PRYOR
DAVIDOFF X PRYOR drop earrings
width 6.5cm x length (drop) 8cm
A collaboration between Andrei Davidoff and Debbie Pryor
The ceramic work recreated as earrings is a re-arrangement of the piece Flowers, Teeth and Ticks (2017), made from a wheel thrown clay body, with multiple glaze and lustre firing
The reimagining of ceramic exhibition work scaled down and deconstructed into a wearable object allows the viewer to become the vehicle for the artwork. This is the second in an ongoing series of collaboration's between Pryor and contemporary Australian potters and ceramicists
Andrei Davidoff is a ceramic artist and sculptor based in Melbourne, Australia.
His functional ceramic pieces are predominantly wheel-thrown and are made from local clay in his Melbourne studio. He is one of Australia's most sought after ceramicists by restauranteurs, having been commissioned by such esteemed establishments as Vue de Monde, Estelle by Scott Pickett, Merricote, Guillames.
Andrei's exhibition practice parallels his production works, he completed his Masters in Fine Arts at RMIT University in 2012 focusing on themes that explore architectural structures and spaces through interventions. Most recently his work covers themes of iconography from the histories and theories of studio pottery as has exhibited at Mr Kitly, Craft, Bus Projects and Vaucluse House (Sydney).
Sublimated onto aluminium, both sides, making a lightweight yet robust earring with a stud backing
This is a Limited Edition series